3 Easy Assessment Form for Teachers – Being graded with measurable objectives is the best way to make people grow. It makes the goal clear and achievable whenever we want to reflect on our progress. Teachers as the trainers of future leaders need to progress alongside their children. They should always strive to be the best and give the best in order to create world leaders and innovators. That is why it is important to have an assessment form for teachers.
When Should A Teacher Be Assessed?
Assessment can be done multiple times. The first appropriate time for assessment would be when your school is going to have an accreditation. In this time, it is crucial to make sure that your teachers are all high quality to make the image of the school good as well. The second time is after the school year ends. At this point, grader of the teacher will have a holistic idea on who the teacher really is; the method of teaching, the flaws, and the strength. Therefore, the grade being produced will also be made with an informed mind.
Clinical Assessment Form for Teachers
Pre-School Teacher Training Needs Assessment Form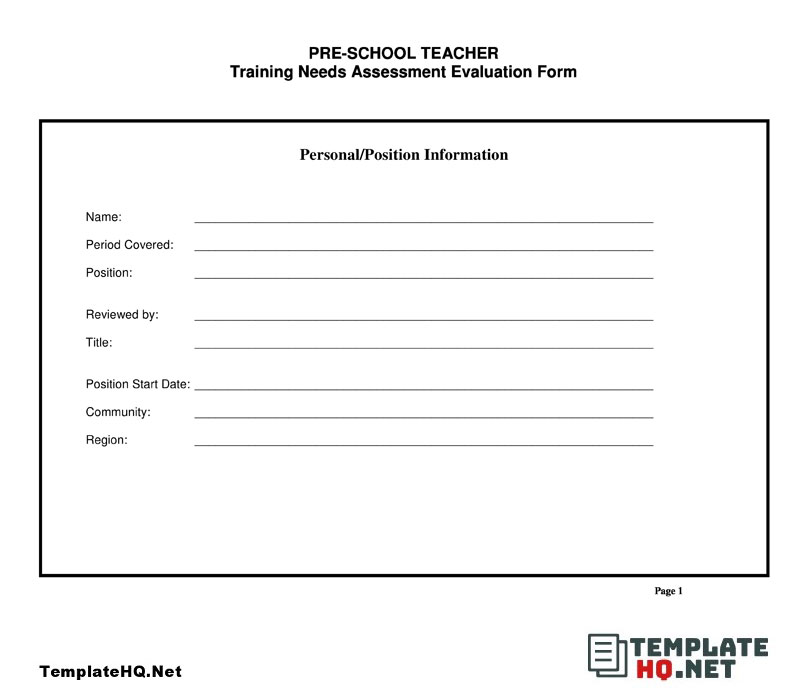 Printable Teacher Assessment Form
Sample Teacher Self-Assessment Form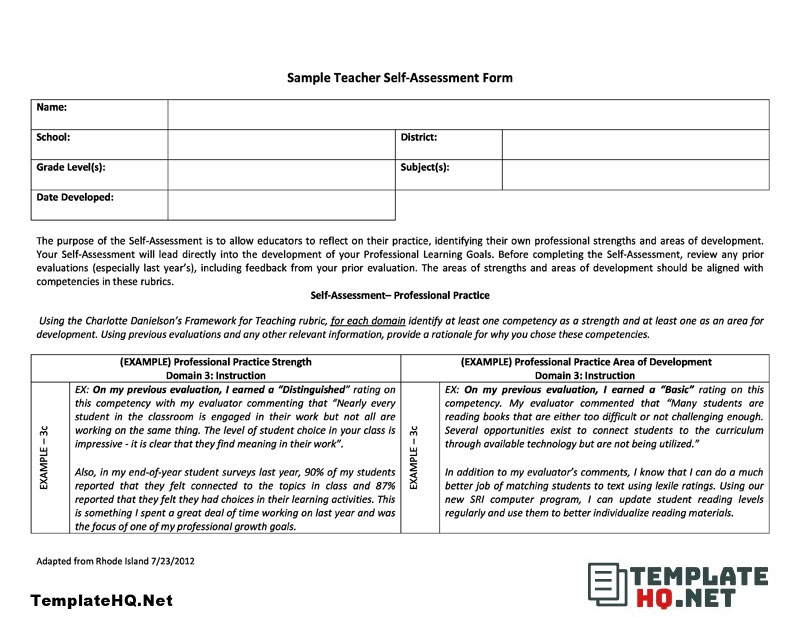 Student Teacher Assessment
Teacher Interview Assessment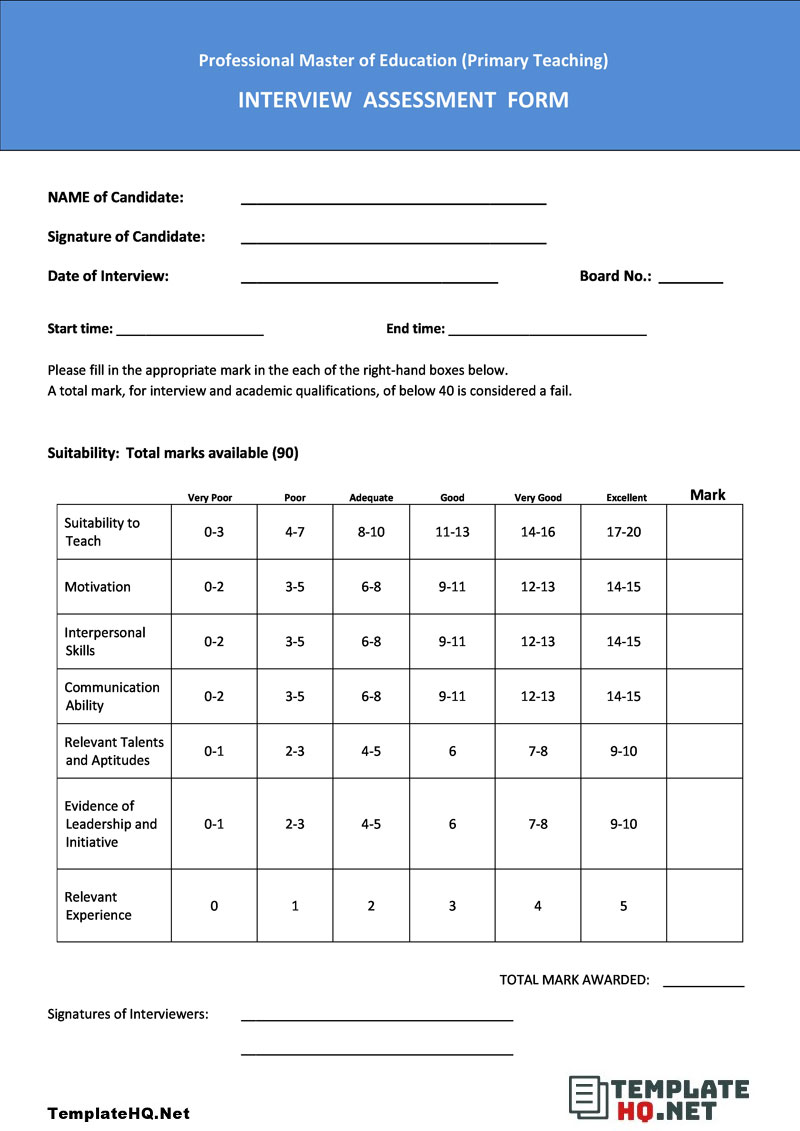 What Do You Need in An Assessment Form for Teachers?
Confused on what should be the basis of a teacher's grade? We have provided you some insight on the sections commonly met in an assessment form for teachers.
• Section for personal identity
In the first section of the form, assessor should be able to write down their personal identity. Keep it simple by providing a place for their name and the name of the teacher being graded. If you want, you can provide an option for the assessor to remain anonymous.
• Personal work ethic prompts
Questions about their punctuality, their dedication, their hard work, should be mentioned in this form. After all, a strong work ethic is the basis of any good professionals.
• Teacher-student relationship
Does the teacher maintain good relationship with the students in their class? Making sure that students feel valued by their teacher is important for a conducive learning environment.
• Teaching quality prompts
Here, it's time to grade the essence of their job. Prompts regarding their variable teaching method, their way of grading, and the outcome of their teaching is a vital part of this section.
• Place for personal input
The assessor might feel like they are not well accommodated by the existing questions. Hence it is important to leave a blank space for a more in depth input.
Examples of Assessment Form for Teachers
All assessment form for teachers should include basic parts like mentioned above. But at the same time, these assessment form should be tailored based on the level of education. Here are a quick explanation of those forms:
• Form for kindergarten teachers
This form should ask questions about the ability to balance play and study. It should also ask whether the teacher help the student's in developing basic skills like reading, empathy, etc.
• Form for high school teachers
In high school, the demand for the quality of teacher is different. Here, teachers should be graded by their skill to think critically, to induce creativity in students, and other things.
• Form for college teachers
College will demand a way different quality from teachers. Teachers now have to be more critical, more holistic in teaching, and to grade their method of teaching (lectures, group discussion, etc).
The need for personal growth is heavily implied on teachers. To make growth more realistic and reachable, you need to use assessment form for teachers. Use it in an effective time. Then, help teachers on planning change based on the grade they got in their assessment form.