People say that dreams will only be realized when it can be measured, it is actionable, and it is realistic. An action plan form lets you do exactly this. The template in this form creates a systematic plan in realizing your dreams or ideas. All you have to do is to know how to make the perfect form for your use. But, if you're confused on where to start, do not worry. We are here to give you some example of action plan templates.
How to Make Your Own Action Plan
Making an action plan form is actually easy. There are a few steps to making it which are:
1. Know your target
First you need to know what is the target you are reaching for. It could be creating a business, buying a new bike, or even spiritual goals. As long as you have a clear and precise goal, you are all set.
2. Break it down into smaller targets
Now that you've known the bigger picture, it is time to break it into smaller targets. What could you do in a week, month, and a year? Create a timeline on what you should achieve in a certain timeframe.
3. Set a deadline
Your deadline should be time specific. What is the exact date of your deadline? When you are clear on your deadline, you will be more responsible in fulfilling the duty.
4. Write it down in a format
Then, all you need to do is to write it down to a format that takes note of and measures all your actions. This format should show the systematic way you're going to achieve the goal; the deadline, the objectives, and the bigger picture.
These steps in making a form is applicable to any action plan that you want. All you need to do is to be clear in knowing your target and breaking it down to reachable daily, weekly, or monthly goals.
Case Management Action Plan Form
Corrective Action Plan Form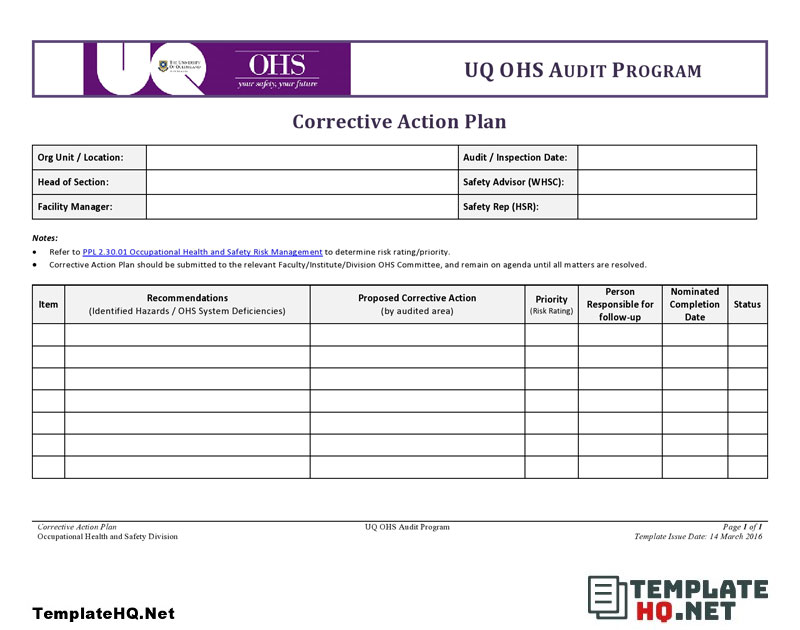 Free Medical Action Plan Form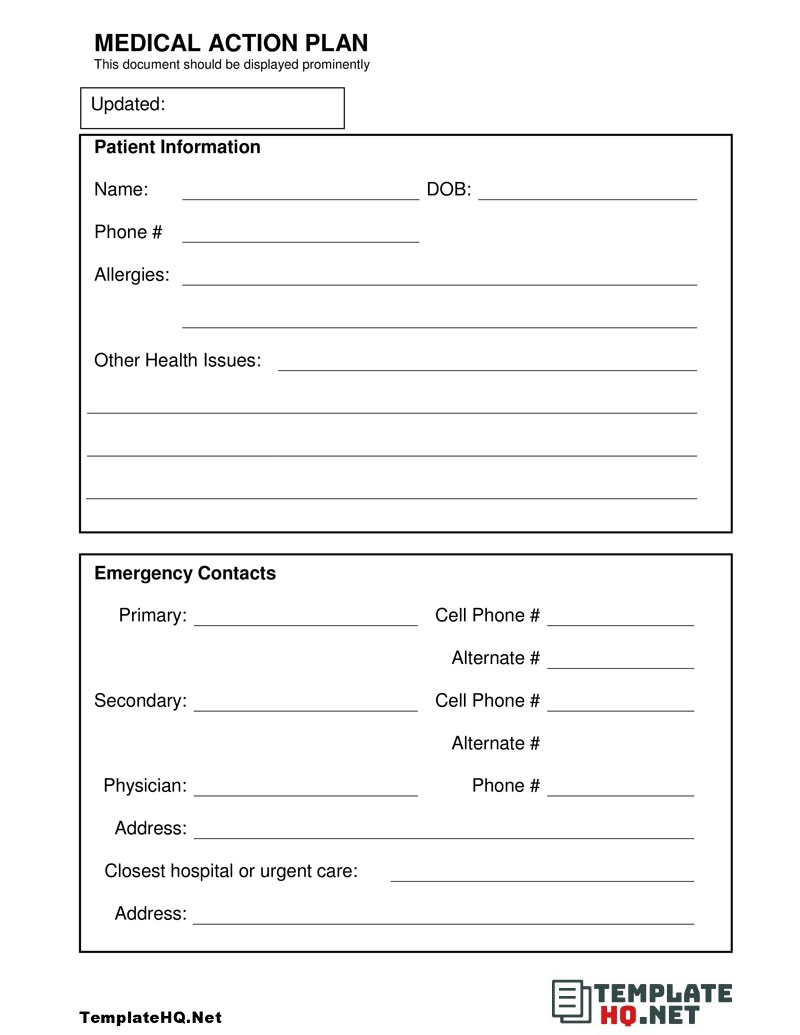 Incident Action Plan Form
Student Action Plan Form in PDF
Yearly Action Plan Form Format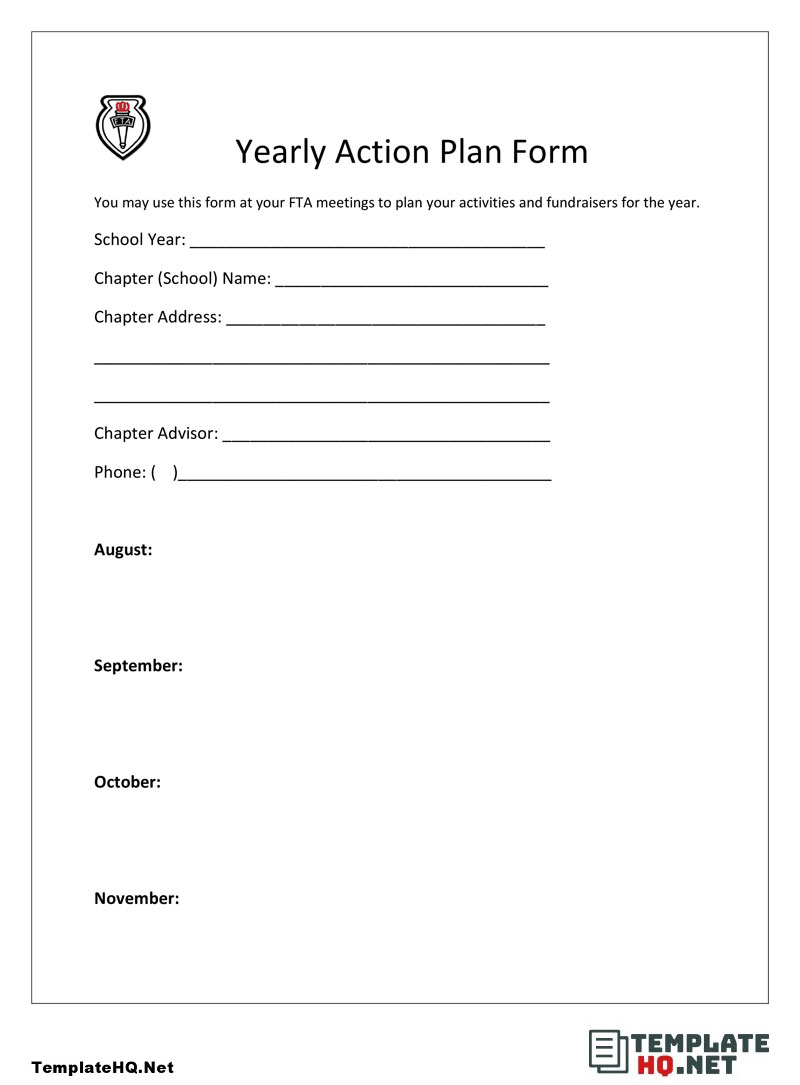 Different Examples of Action Plan Form
Creating an action plan is important in every aspect of your life. That is why we provide you with several examples of this kind of form:
• Behavior action plan
Want to change your behavior? All you have to do is to focus on one part of your behavior you want to change. Then, plan the change with this form.
• Employee action plan
Employees have a lot of jobs demanded by their employer. Big projects that is given to an employee can be broken down systematically in this form.
• Organization action plan
What will your organization do in the future? Get detailed by planning it all out in an action plan. Complete it with milestones, objectives, and other details.
• Business action plan
If you want your business to thrive, make your goals realistic by planning it with this form.
• Emergency action plan
A disaster is an inevitable part of our life. That is why it is important to plan the steps in mitigating that danger before, when, and after it actually happens.
• Asthma action plan
Do you have asthma? Plan to heal it with this form.
• Personal goal action plan
Any sort of personal goal should be planned so you can achieve personal growth faster. Do it with our template!
It's time for you to make your ideas come true by making it into a reachable goal. All you have to do is to make your own or follow our action plan form. Soon, you'll see the power of writing your goal down and putting your mind to it every single day!