You need to write a personal statement sample, either to apply for a job or college. It's where you should state your reason why you worth to get in the program or job. And by writing some samples, you could get better and better in the personal essay writing. That way, you could submit your best writing for the best result you could get.
What should Personal Statement include?
To aim that, you have to put your attention on the things in the list below:
1. What Purpose
Although it has the same understanding and structure, the personal statement sample for job and college are different. Not to mention, the details about what you're going to pursue would be far apart. That's why it's important to know what the purpose of the personal statement you're writing because you couldn't write it blindly without any ground.
2. Reasoning Why You're the Perfect Candidate
In the personal statement, you exercise in writing that you have to come up with some reasons about why you should get the spot. Also, you have to explain your life experience, from education, jobs, and others that related to the subject. Because mentioning those could be your reason and add on your merit. Thus, the admission committee who read the personal essay would have a good impression. And to achieve that, try to submit your sample to your family and friend for advice.
3. Use Your Voice
Not to forget, that you have to write with your voice in the personal statement. It means, aside from writing it yourself, you better use your daily vocabularies to compose the essay. That way, the two pages of paper could be your representative to communicate with the admission committee. And by using your voice, the personal statement would reflect you as if you're talking in person. Also, it will make you rest assured that the essay is 100% describe you.  So, when you get to the interview round, you wouldn't need to worry.
4. Close Other People' Personal Statement You Use for Inspiration
When writing for a personal statement sample, close all other sources. That way, you will come up with your version of the personal statement. Some useful tips from the admission personals, you should avoid putting some cliché phrase and overused words. And also, only use the other examples you could find on the internet as inspiration and not copy. Another thing to remember, make sure you only state the fact and not exaggerate or claim something without proper proof.
5. Screen, Reread, and Edit
Further, once you finished your sample, you have to screen and reread the whole text. And don't feel sorry to edit anything if needed. And for a more objective view, ask for other people to read and ask for feedback. Because when reading the personal statement you wrote yourself, you could get biased. Thus, to avoid that happen, you should ask for other people to be your editor. And do remember, that you have to write it in essay paragraphs format, not in lists.
6. Write More than One Sample Draft
And the last one, you should exercise in writing the personal statement sample more than once. Also, repeat the process mentioned above. This cycling process is to make sure that you will master in personal statement writing process. That way, when you're making the real personal statement to submit for your application, you would write it splendidly.
15+ Personal Statement Sample
And to more sharpen the personal essay writing, you should also look at more samples on the internet. Also, there some people who provide personal statement sample PDF in blogs and websites for others to use, just like below. Thus, you could browse for some samples in further learning in writing for the personal essay. That way, you could get the best result with personal statement writing.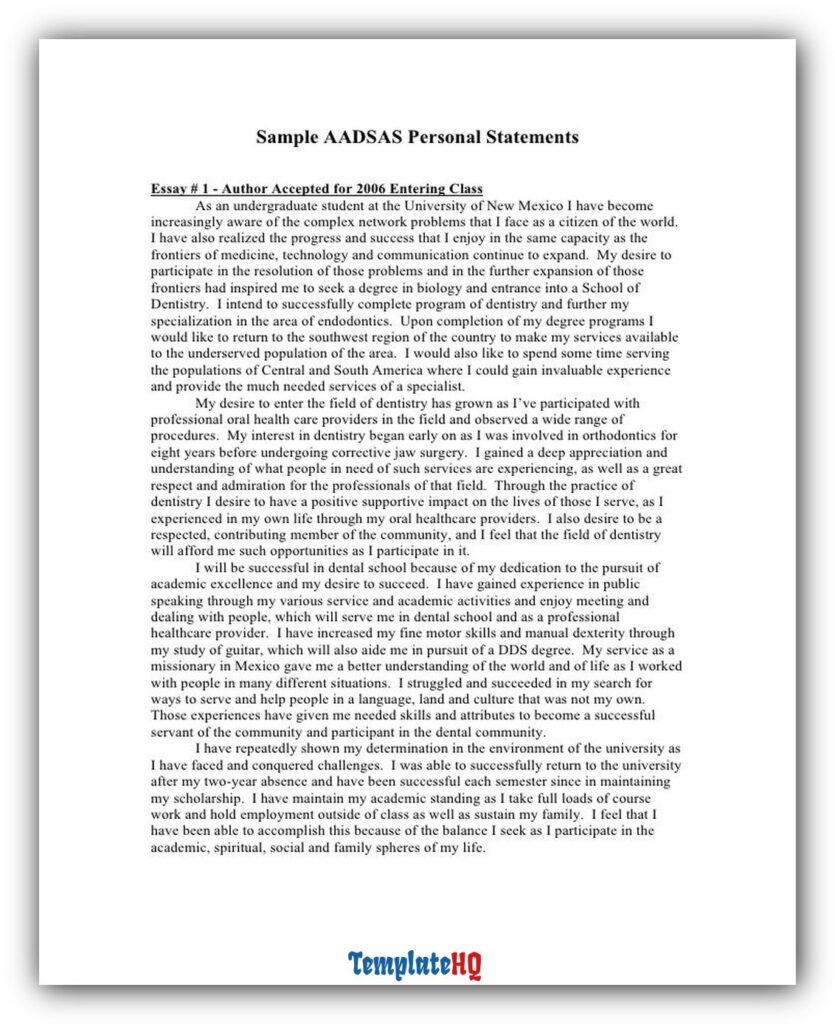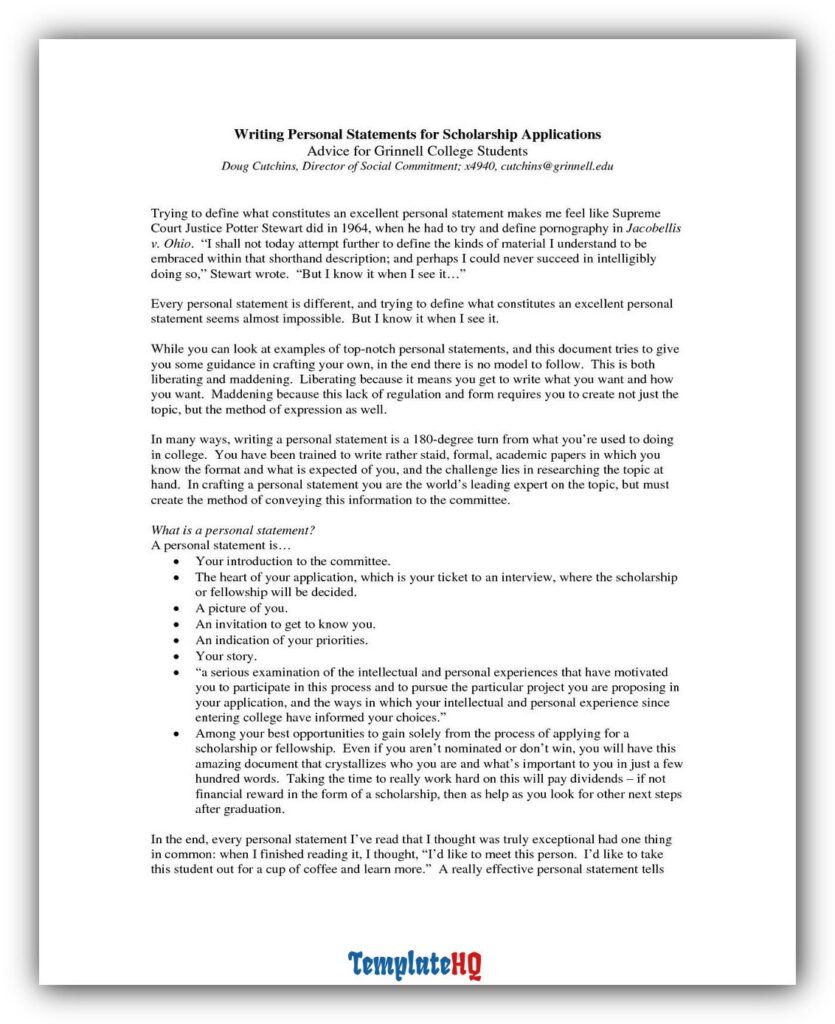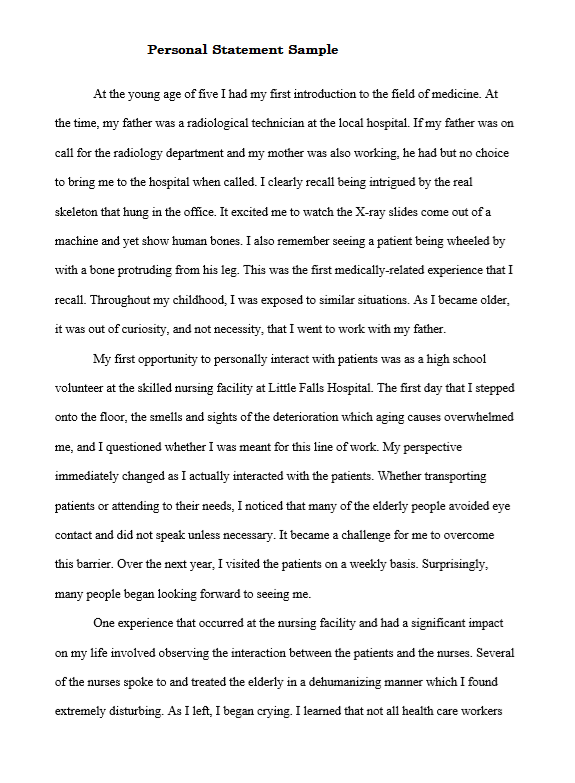 sample medical school personal statement