Interviews are done in multiple occasion. It is sometimes conducted to select someone of a job opening, an organization open recruitment, and more. In these types of occasion, the questions are mostly systematic and the same with every interviewer. To make things simple, an interview feedback form is usually used.
This form proves beneficial midst and after the interview. In the midst of the interview, your notes become more organized because of the template given. After the interview, you can easily assess the tidy notes. It is also easier to compare and grade because the categories are clear.
What to Ask In An Interview
First of all, you need to know what kind of questions will you give in an interview. This questions needs to make the applicant be able to explain who they are holistically. If you are not sure on what to ask, use our fool-proof prompts:
• Strength and weakness
How they talk about their strength and their weakness speaks volumes about who they are. This is one of the most important prompts to ask.
• Their past experience
Through this form, you will be able to know the skills that they have trained. You could also know how experienced they are in a certain aspect.
• Their current project now
Their current project is a clear reflection of their priority, their skillset, and their passion. Does it fit your criteria of a good employee? You decide.
• Their knowledge of your company
How much does the applicant know about your institution and the job they're going to apply to? This lets you know how eager they are to get the ob.
• "What if" prompts
Give them a case that they have to solve. Here, you can assess their problem solving skill and their work ethic in action.
How to Create An Interview Feedback Form
The base of any interview feedback form is the prompts. That is why the first step to this assembly is to know what prompts you want to ask. Do not choose to much. Just choose several that you think is in line with your company's concern in selecting an employee.
What you want to do next is to choose your method of taking notes. Will you write all that they are saying? Or do you prefer to grade their answer as they talk? If you want to write it all down, what you need to provide is an empty section beside every question. But, if you want to grade, beside every question put a rate of 1 to 5 or bad to excellent. All of this should be organized into a table. It is also important to choose whether you want it online or offline.
Candidate Interview Feedback Form
Employee Interview Feedback Form
Interview Feedback Form for Managers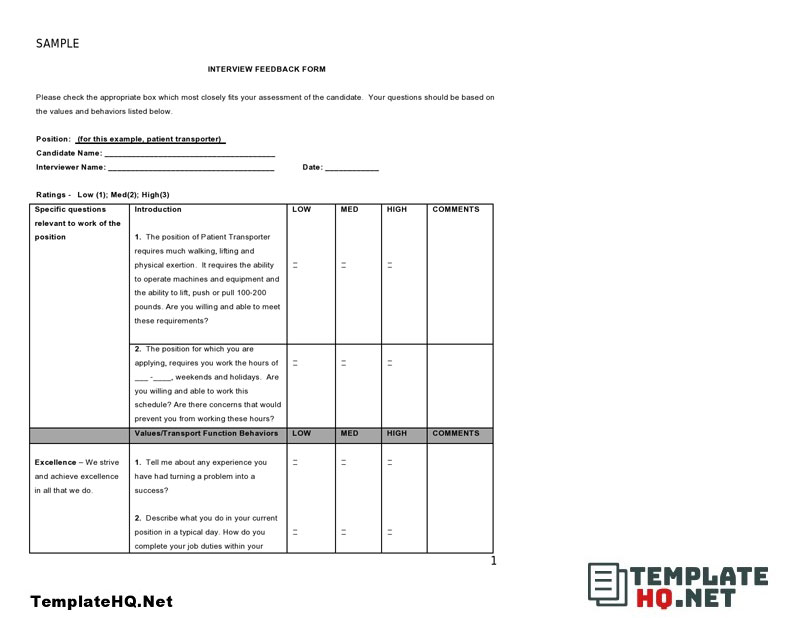 Personal Interview Feedback Form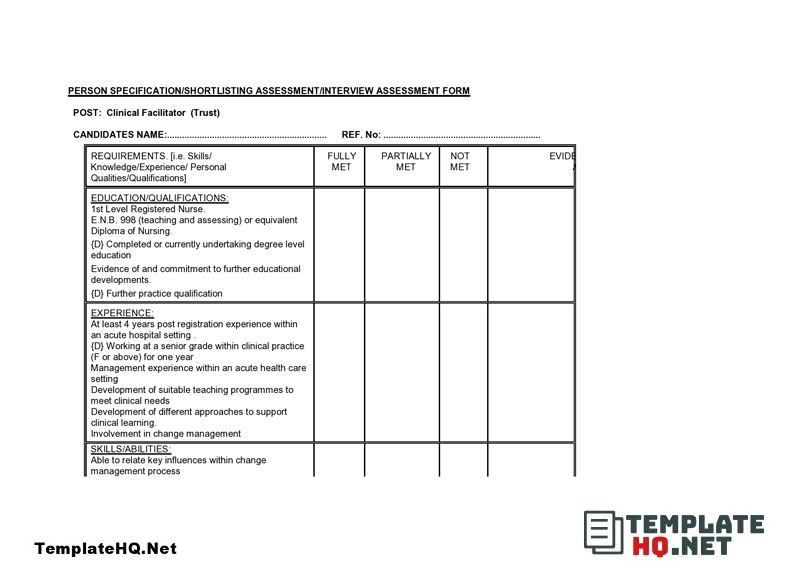 Post Interview Feedback Form
Project Manager Interview Feedback Form
How to Conduct a Good Interview
Not sure how to be a good interviewer? All you really need to do first of all is to be professional. What we mean by this is you need to maintain an air of calmness. This also means that you shouldn't be too emotional. Don't give out signs that you agree or disagree with their answer.
Aside from that, make sure to let them know the result. If you choose to let them go, make sure to mention the reason behind why you don't want to choose them. This makes them be able to reflect on their weakness and improve for future interviews.
An interview feedback form is really beneficial for all sorts of interview. Use our templates and apply our tips for maximum gain. With a tidy notes based on the template, you'll soon see that interviews can be easy and simple!